Santa Clara County Fire Department
Established in 1947, Santa Clara County Fire Department is an internationally accredited emergency services agency serving the largest county in Northern California. We provide emergency response to over 225,000 residents in the communities of Campbell, Cupertino, Los Altos, Los Altos Hills, Los Gatos, Monte Sereno, Redwood Estates, Saratoga and adjacent unincorporated areas.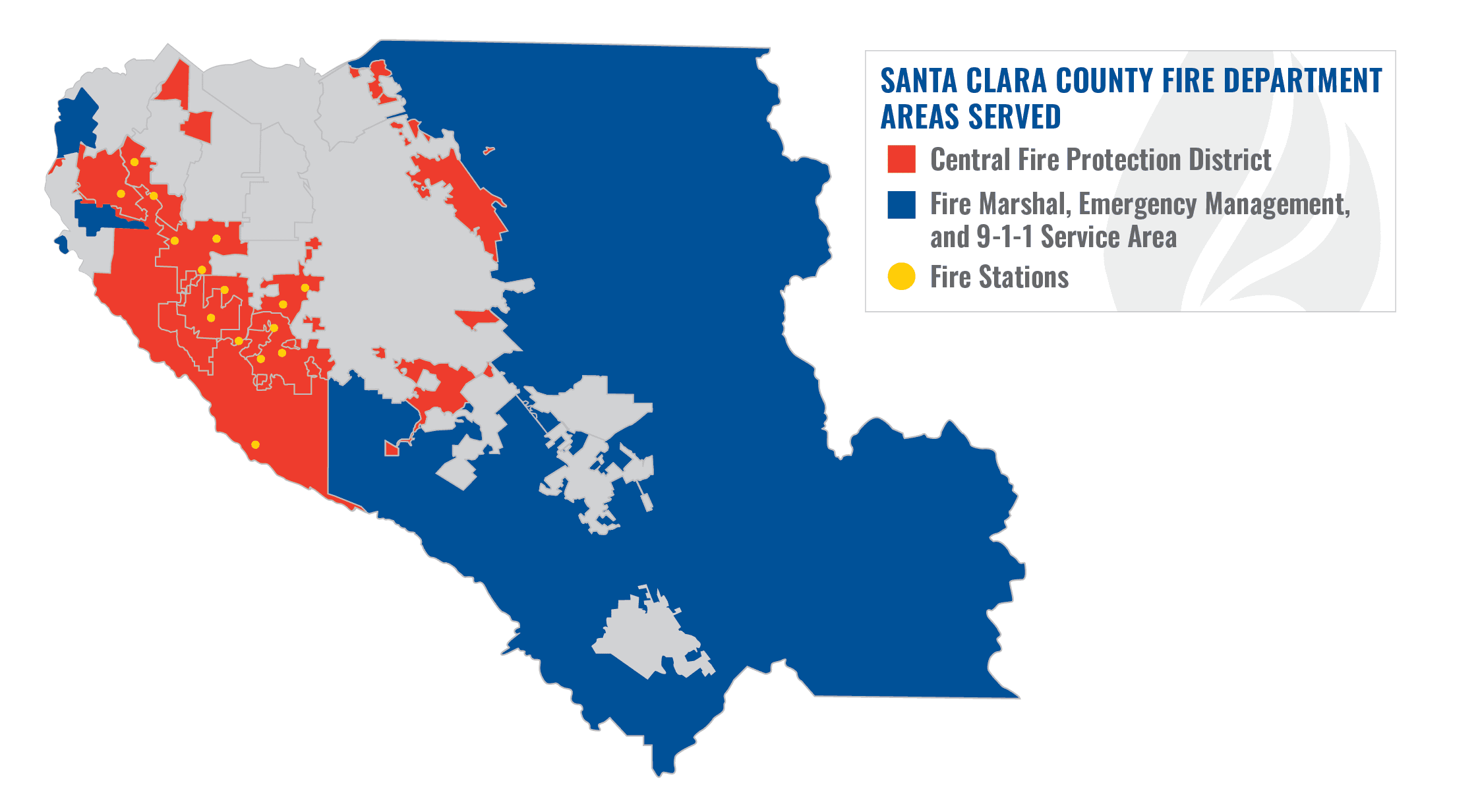 Daily 24-hour emergency response staffing consists of 66 firefighters and officers operating out of 15 fire stations with 31 front-line fire apparatus and 3 command vehicles.
Governed by the Santa Clara County Board of Supervisors, the Fire Chief serves as the County Fire Marshal and also provides management oversight for the County's Office of Emergency Management and 9-1-1 Communications Center.
The department employs over 300 fire prevention, suppression, investigation, administration, and maintenance personnel.